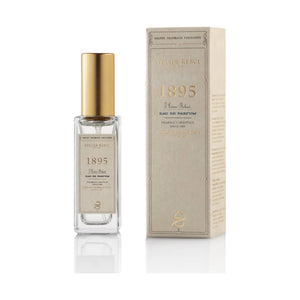 The icon for this collection is the snake and bowl of Hygiea, the symbol of the goddess of health and pharmacy, and the daughter of Asclepius, the Greek god of medicine. The Hygiea bowl is an international symbol representing pharmacy.
This scent will undoubtedly enchant you
With top notes of bergamot, heart notes of rhubarb and base notes of oak moss, the scent of 1895 is refreshing and uplifting.
Specifications
Content: 12ml

Fragrance: Citrus & Woody