FASHION EXPOSES EVERYONE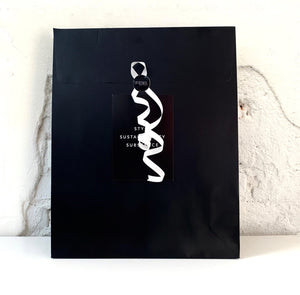 FREE GIFT WRAP SERVICE
If you want your purchase to be beautifully gift wrapped like a gift fit for a Queen, just click the FREE gift wrap button at check-out!

We use a standard black & white aesthetic, but offer themed cards to go with every season!

If you have any special requirements, please contact us!
PRIVATE SHOPPING AT FEE
Visit www.feecollective.com/styling to book an appointment or call us, baby!
F[R]EE BAG WITH PURCHASES OVER €100
The FEE tote bag is a high quality XL canvas tote bag, that will not only carry your favourite clothes; it will fit your beach towel, laptop, groceries, gym gear... you name it! 

End the use of plastic bags. We are giving tote bags away for free with all purchases over €100 on our webshop and in our real shop!